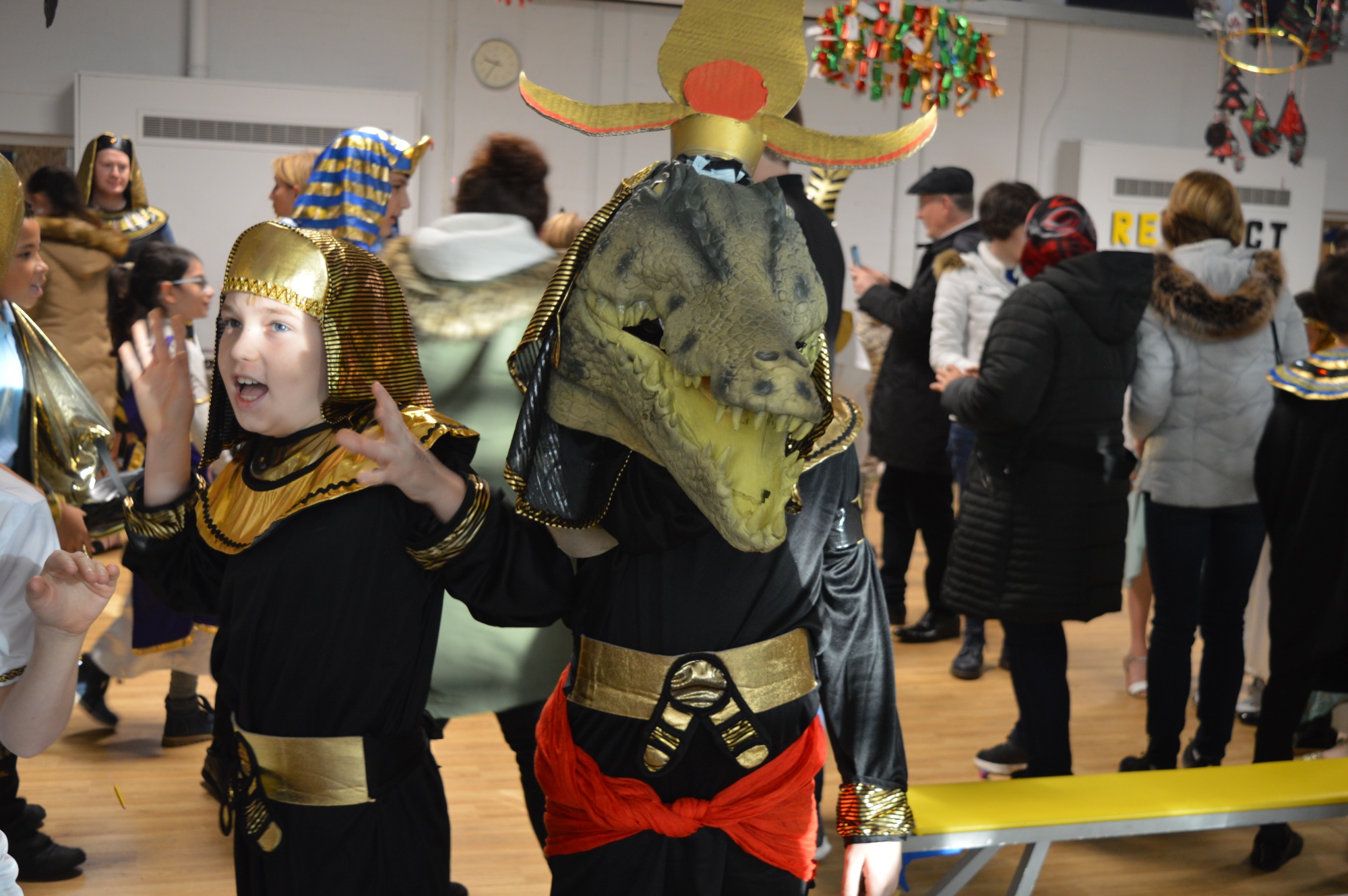 Year 6
Year 6 is an extremely exciting time in ESPS. As well as preparing for SATs and transfer to secondary education, we immerse ourselves in an exciting and enriching curriculum.
Our aim in Year 6 is for pupils to leave us in the summer with the skills necessary to ensure an easy transfer to secondary education as confident, increasingly independent, kind, creative, resilient and self-motivated individuals. We ensure all our children achieve to the top of their ability.
We use a range of exciting texts, drama and our thinking skills to explore topics in English and produce fantastic writing: The Jabberwocky, Skellig, Macbeth, Tom's Midnight Garden, Oliver Twist and Kensuke's Kingdom. We look at the history and geography of the Ancient Egyptians, Victorian Britain, explore volcano formation and, with a view to becoming more environmentally intelligent, examine the threats posed by a changing climate. Our days are packed with hugely varied lessons: working scientifically to understand the topics of light, evolution, circulation, classification and electricity; evaluating the reliability of information on the Internet while exploring ways of staying safe in an increasingly cyber-reliant society; learning key skills in athletics, gymnastics, netball, tag rugby and football in PE and exploring themes of Islam and Christianity. Our thinking skills allow us to be creative across the curriculum, and we are encouraged to make links between all areas of learning.
Being the oldest in the school, there are many responsibilities to take on. We can be House Captains and Sports Captains, represent the school in a plethora of sporting and singing competitions, buddy children in Key Stage 1, lead The Green Team or be a junior librarian – there really is something for everyone! To celebrate being good role models, we sit on the benches in assembly.
We also get to go on really exciting trips. This year, we will visit the British Museum, explore a Victorian pharmacy, test our independence skills at Holly Lodge Junior Citizenship Centre and take part in an immersive Mayan workshop. In the summer term, we take part in a five-day residential trip to PGL, which is a wonderful way to end the year (along with our concert, production and leavers' BBQ).     
We know you will have an excellent time in Year 6!