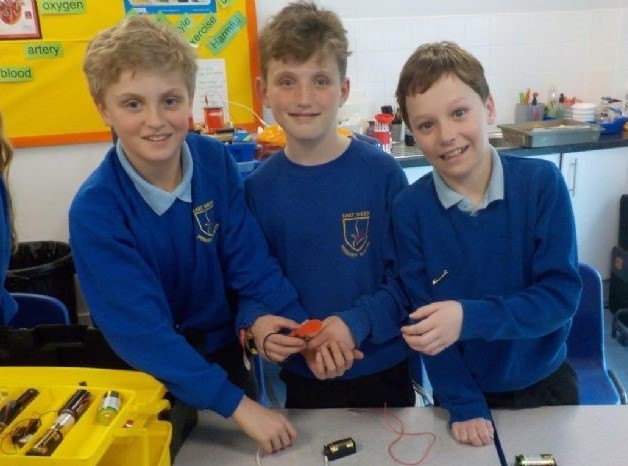 Year 6
The East Sheen adventure continues in Year 6 with even more great learning experiences and exciting opportunities right from the word go. We certainly pack a lot in as the year goes on, ensuring a fitting culmination to the children's time at ESPS and helping their transition into secondary education.
Our varied curriculum provides the children with both breadth and depth to their learning experience. From studying the Jabberwocky and Macbeth in English, to looking at the Ancient Egyptians and Victorians in history, and from investigating volcanoes and earthquakes for geography, to creating William Morris wallpaper in Design and Technology and designing apps in Computing, we teach through inspiring and innovative approaches, as well as preparing the children for their Key Stage 2 assessments.
As the oldest in school, there are all sorts of responsibilities the children can have: representing the school at the borough's Pupil Parliament; buddying children in Key Stage 1; leading singing in assemblies; being a house or sports captain. Children can also audition to be in the Year 6 Choir or try out for one of the school's sports team (such as Football, Rugby or Netball). The choir perform throughout the year, including in the Richmond Singing Festival at The Rose Theatre in Kingston and at seasonal events. Ours sports teams regularly participate in matches and tournaments both home and away – in 2016 our girls were crowned the borough football champions!
There are also a number of trips that we go on during the year to further enhance the children's experience. These include: the British Museum, the National Archives, Richmond Magistrates' Court and a Junior Citizenship day at Holly Lodge in Richmond Park, as well as our school journey towards the end of the year. This latter trip sees us travelling further afield to participate in a week of outdoor and adventurous activities at PGL's Barton Hall.
As their time at East Sheen draws to a close, we organise various activities and work with local secondary schools to prepare the children for this important time of transition. We also hold a concert to showcase the children's performance talents and put on an all singing and dancing production as part of a number of leavers' events. It is always sad to say goodbye to our Year 6 children, but the summer term's events allow us to celebrate their time at ESPS and bid them a fond farewell as they continue their adventure elsewhere.