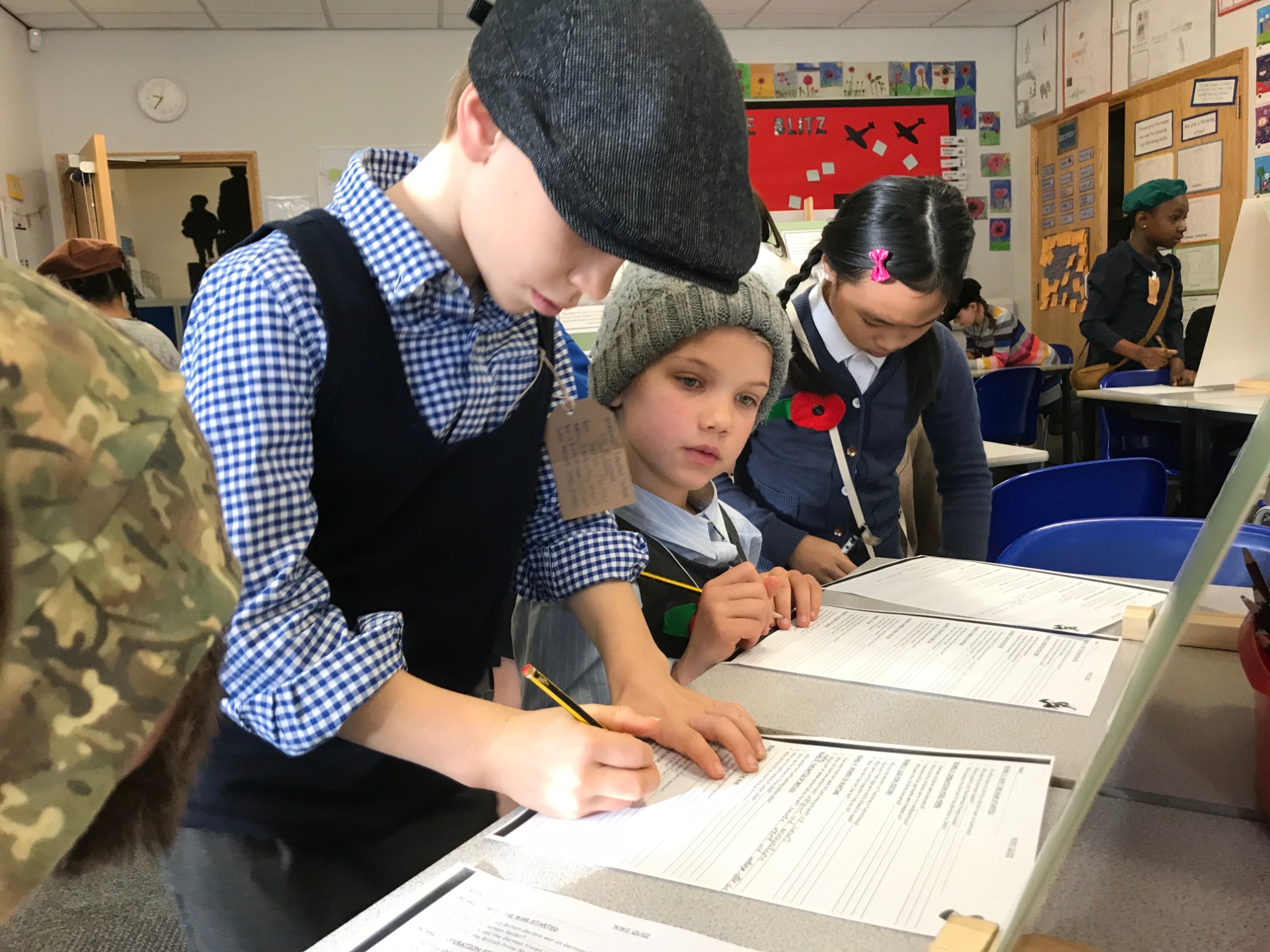 Year 4
In Year 4 we have so much fun and learn loads!
It's a jam- packed year, filled with exciting trips and interesting topics. To kick start the year, we learn about WW2 and the impact it had on the UK and further afield. We have a WW2 day, when we dress up like people from that era and perform our assembly to our families and the school. We also have a WW2 workshop where the children become history detectives. As part of the topic we learn about evacuees,
rationing and the Blitz plus much more. We are also lucky enough to visit a
local air raid shelter, where we learn about how Sheen was affected.
In the Spring term, we study the Romans and Celts. We learn about how the Roman invasion of Great Britain shaped the country we now live in. We also learn about the many inventions that the Romans introduced and how these are still used in the modern world. We study the Celts and how Boudicca led an attack on London. We visit the Richmond Museum and look at Roman artefacts.
In the Summer term, we explore the physical and human geography of the UK and Italy. We will compare them to America with a particular focus on Colorado and the Rocky Mountains, whilst developing their map skills and understanding of the wider world.
The highlight of Year 4 has to be our fun-packed residential trip to Henley Fort for
3 days! Whilst we are there, we have the opportunity to take part in some great
activities including: shelter building, climbing activities and orienteering.
We also get to partake in an air raid patrol drill and learn more about WW2 as the site was used during WW2.
In Year 4, we continue with swimming lessons and learn to play chess throughout
the year.
We go on some great trips in Year 4 at different times throughout the year.
During the Autumn term we visit a local air raid shelter in Sheen. We get to go down in to the shelter to imagine what it would have been like for the local residents during the time of the war.
After Christmas, we hope to visit the Richmond Museum and look at a collection of Roman artefacts. We also have our own Roman day at school, with fancy dress and Roman inspired activities.
In the Summer term, we get to feel very grown up when we spend two nights at Henley Fort. Henley Fort was used by the Home Guard during WW2. The centre is run by brilliant qualified staff who run activities such as: rock climbing, fire lighting and orienteering. As well as being fun and educational children learn a lot of independent skills and teamwork skills during their time away. On our return to school, we link some of our maths and English learning to our trip.
We hope you are excited for the year ahead!