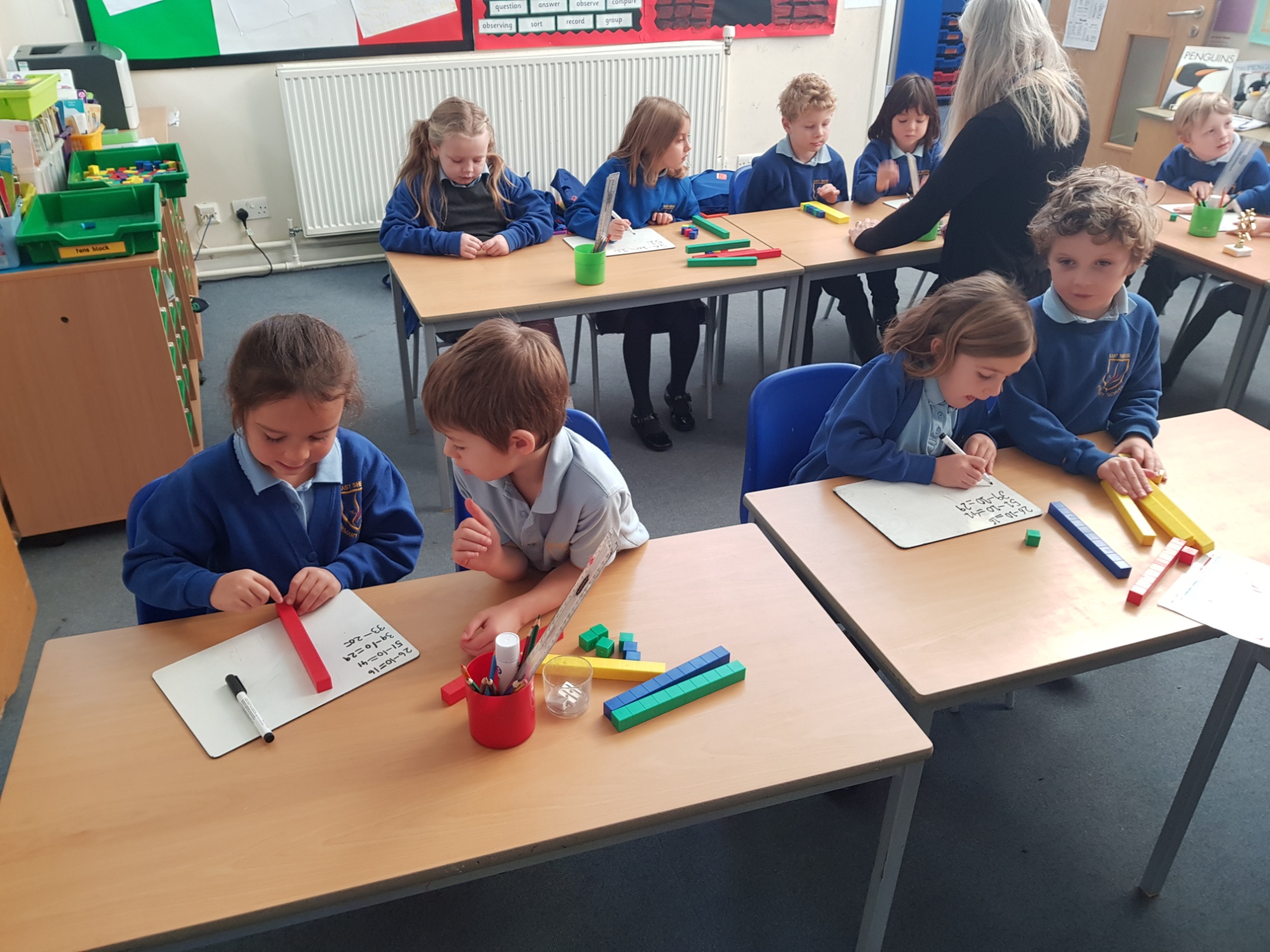 Year 2
What is Year 2 like at East Sheen Primary School?
Great!
We go on exciting school trips – we make pizzas at Pizza Express, we visit the National Archives and we go to The Wetlands Centre in the summer time. We learn about lots of interesting things: The Fire of London, Florence Nightingale and Mary Seacole, penguins, life in Mexico, growing things and keeping healthy. Anthony Browne and Oliver Jeffers are two authors who write exciting stories and we really love the work about that. We also do lots of artwork using different materials such as making our own tie dyes.
We take responsibility for our environment in year 2 by helping recycle as part of the Green Team and we can often be found litter picking, keeping our school tidy. We help the teachers by doing jobs such as: distributing our healthy snacks and taking the playtime equipment outside, whilst setting a good example for the younger children.
There are many clubs for year 2 such as drama, chess, numi-kids, karate, multi-sports and gymnastics. We can also learn to play the violin, flute or the guitar.
At the end of the year we have our 'Graduation Day' to celebrate completing the Infants' school and the beginning of our journey into the Juniors.
So you can see that year 2 is really fun!
We have four fantastic trips in Year Two.
Our first trip in the autumn term is to our local Pizza Express in East Sheen. We enjoy first hand experience of making a pizza which helps us back at school to write our own instructions. Learning about the different toppings on their pizza also supports our learning in our science topic 'Health and Growth'.
National Archives in Kew is our next trip in the Spring Term in order to see the documents and research the evidence that exists about The Great Fire of London.
In the summer we visit the Wetlands Centre in Barnes. Here we learn about the different plants that grow there. We have a fantastic workshop and explore the environment.