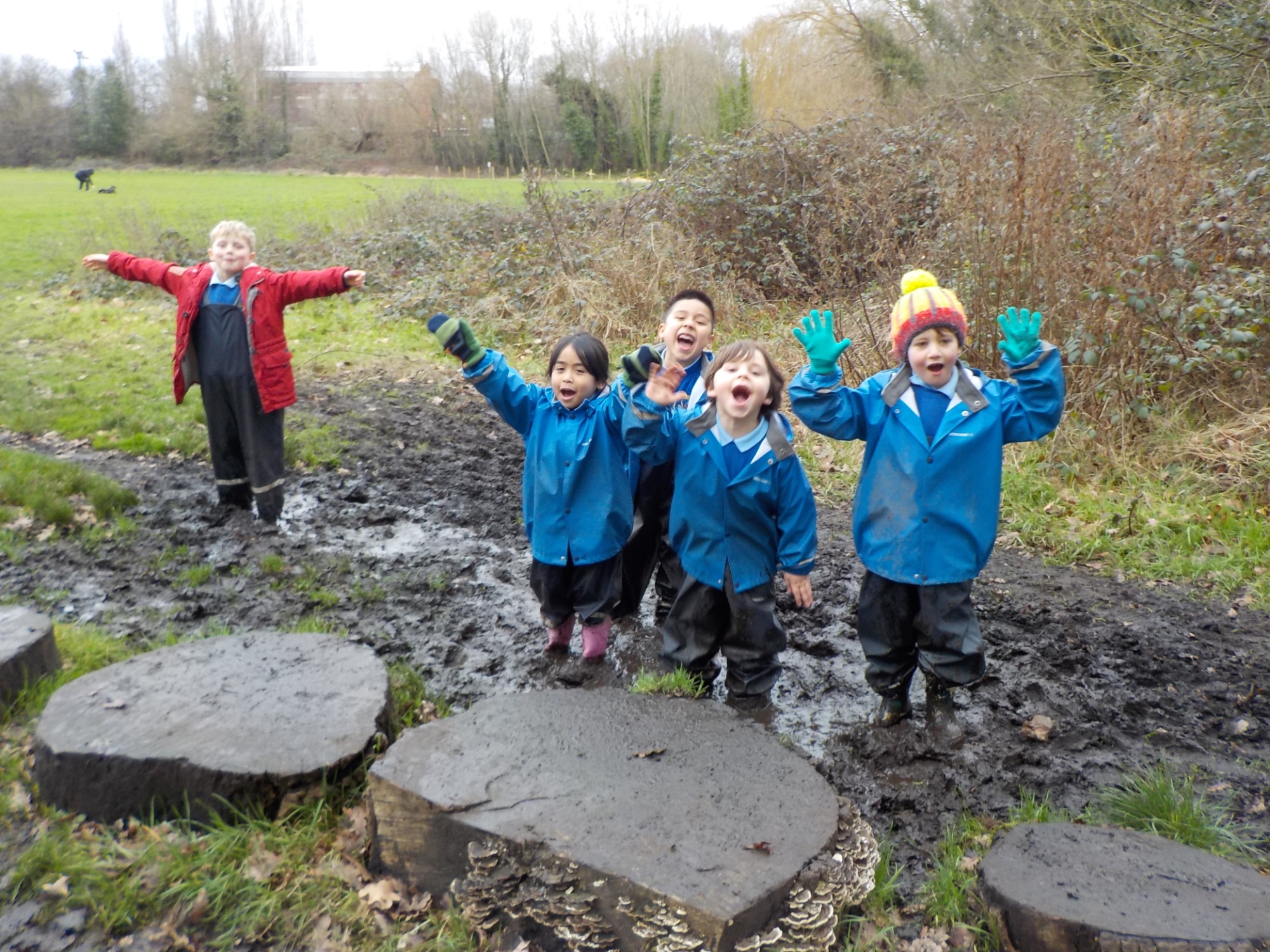 Year 1
In Year 1 the children use the outdoor environment for learning, including visiting Barnes Common to build dens, explore animals and plants, climb trees, create natural art, make mud pies and learn through discovery and real experience about themselves in the context of the natural world. We are lucky enough to have many outdoor spaces at East Sheen Primary School which complement our learning such as; the 'secret garden,' mud kitchen, sand pit and planting areas. We love being outside and discovering new and different things every day!
In Year 1 we are always very busy but we have lots of fun too! We start the year by inviting our teddies into school to see our new classrooms and then, later in the term, we take them on a picnic to Palewell Park. Each term we have a topic - 'Animals' in the Autumn term, 'Transport' in the Spring term and 'Ponds and Gardens' in the Summer term. We go on a topic-related school trip each term. As you can see from our photographs, we visit London Zoo, go on an exciting open top bus tour of London and in the Summer term visit the wonderful Kew Gardens. We also enjoy workshops from various visitors at different times of the year to support our learning.
We are very creative in Year 1 too. We love doing drama and music activities, painting and making things: Picasso portraits, animal puppets, moving vehicle models and Monet paintings just to name a few of our projects. We also do topic based assemblies throughout the year to share our learning with the rest of the school.
We have lots of outdoor resource areas in Year 1 where we reinforce our class based studies through structured play activities. We have a covered 'decking area', where we can go in all weathers; which involves role-play, construction and dressing up areas. In addition we have a 'secret garden,' mud kitchen and sand pit which all support our school based Outdoor Learning afternoons when we are not at Barnes Common. Outdoor Learning involves fun (and messy) afternoons of den building; tree climbing, Autumn Crown creating and mud pie making!
In Year 1 we are lucky enough to go on some fantastic trips throughout the year. We start off with inviting our teddies to go for a picnic and a play on the swings and slides in Palewell Park. In the second half of the Autumn term we go to London Zoo to learn about different types of animals from all around the world.
In the Spring term we head into central London on an amazing tour-guide-led 'Open Top Bus Tour' of our amazing city! We drive around and stop off to see the major tourist sites such as Buckingham Palace, Tower Bridge and the Shard as well as having a picnic lunch in Hyde Park (weather permitting!
Finally in the Summer term we visit Kew Gardens which ties in nicely with our 'Ponds and Gardens' topic. We wander around the beautiful gardens and try to spot different plants from around the world as well as doing some sketching, identifying and naming of the plants and flowers.
In addition to these fabulous trips we also go on some little walking trips around our local area visiting places such as the local church and parks. We have lots of fun in Year One!