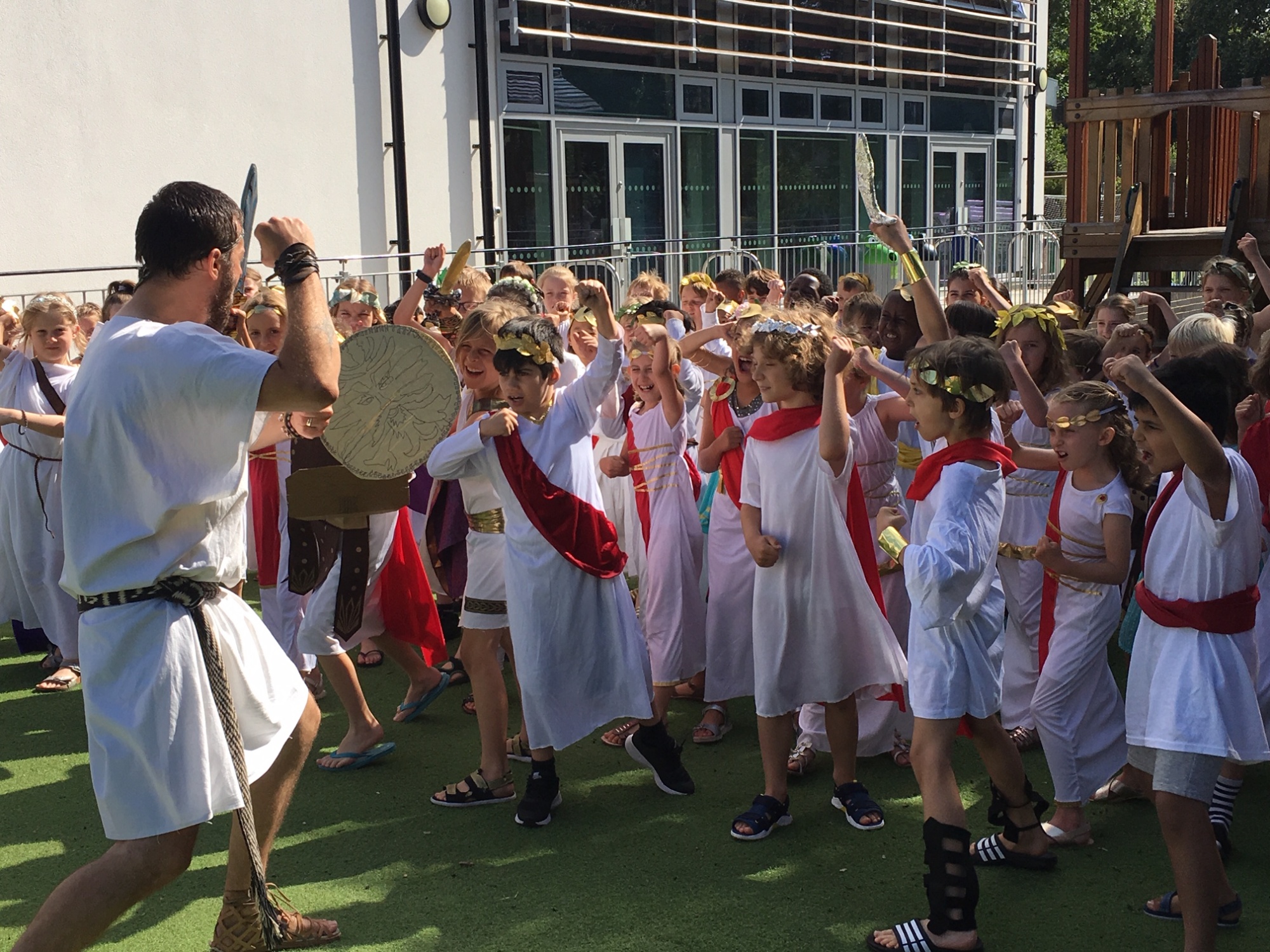 Trips
In Year 3 we love to take our learning outside the school and classroom and have a number of trips, workshops and visits throughout the year,
In the Autumn Term we visit 'The Living Rainforest' in Berkshire. It's quite a long coach trip but DEFINITELY worth it! During the visit we get to experience what it would be like to enter a real Rainforest. We learn about many of the plants and animals that live in rainforests throughout the world and we get to choose a workshop that will teach us more about food or medicines that come from the rainforest or how plants and animals have adapted to survive in rainforest environments. We love this trip!
In the Spring Term, to link with our topic on Prehistory we visit Butser Ancient Farm, an archaeological open-air museum located near Petersfield in Hampshire. There we visit reconstructions of prehistoric dwellings and learn more about life in the different periods of Pre-History. We become archaeologists and dig for artefacts that will tell us more about how people lived and we try our hand at other ancient crafts such as wattling fences, spinning wool and making jewellery. After a busy day in the open air we can have a snooze on the way back to school before bombarding our parents with all we have learnt!
In the Summer Term we pay a visit to a local Sikh Gurdwara to consolidate what we are learning about the Sikh faith in our RE lessons, hold a themed Greek Day in school and we have an amazing Ancient Greek Workshop visit us too. We dress up as Ancient Greeks, try out games and logic puzzles from the past, learn lots of information about the lives, politics and Gods of Ancient Greece, become Olympic athletes and even act out Greek myths and battles . A truly packed and fabulous day!
At the end of the year, weather permitting, we have an end of year picnic at a local park to celebrate the end of our brilliant year in Year 3.