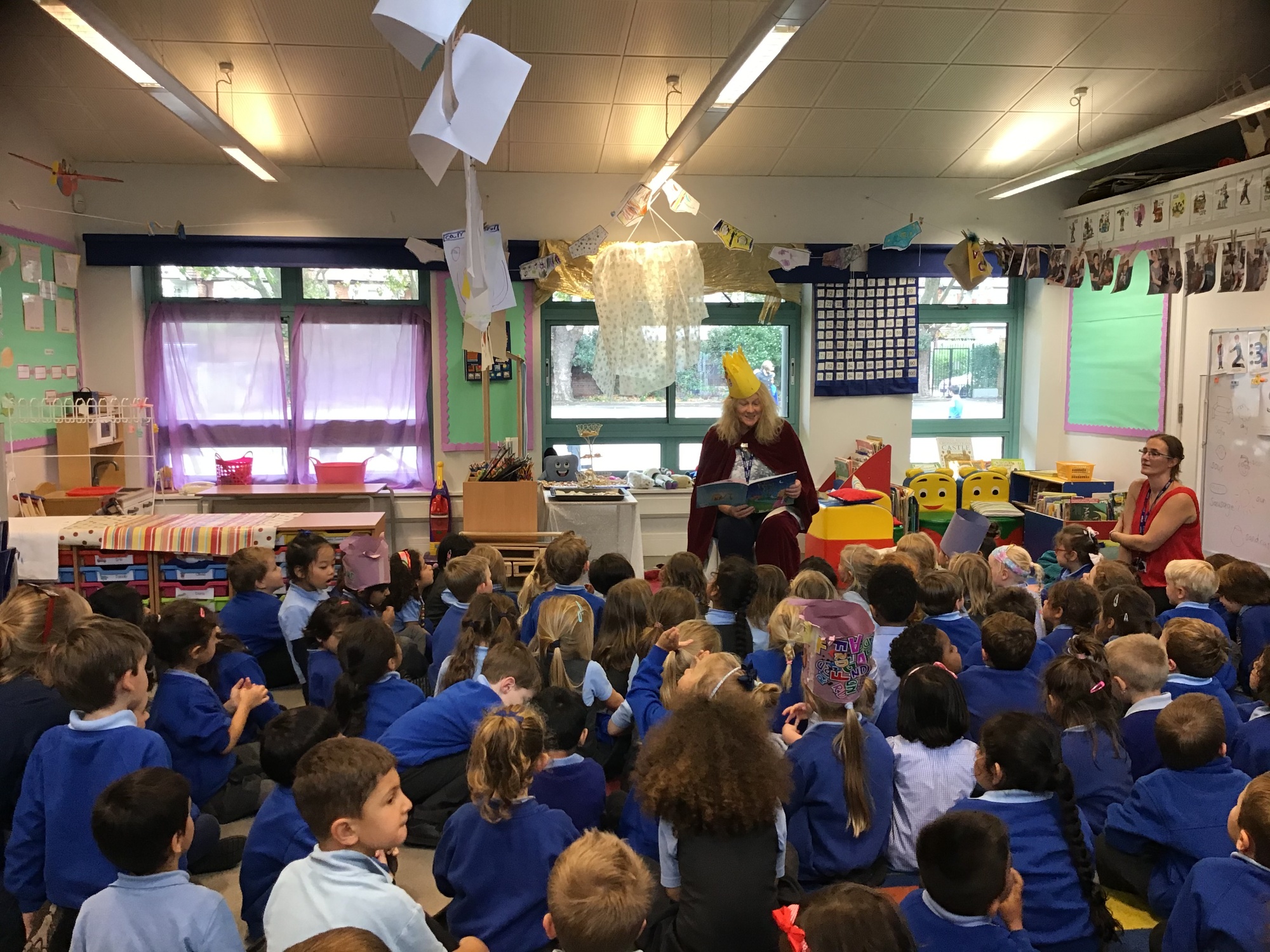 The School Day
Hours: 9am-3.15pm
School gates open at 8.50am and children need to be in school by 9am for registration.
Each year group follows a carefully planned timetable ensuring well balanced coverage of the curriculum. (Visit the Curriculum page for details.)
KS1
Morning lessons run from 9.10am-12 noon, with a break at 10.25am-10.40am.
Afternoon lessons run from 1.15pm-3.15pm, with a break at 2.25pm-2.35pm.
KS2
Morning lessons run from 9.10am-12.15pm with a break on Monday to Thursday at 10.45am-11am and on Friday at 11am-11.15am.
Afternoon lessons run from 1.15pm-3.15pm.
"Fab Friday"
In KS2 Fridays are different! Outdoor games, French and music are taught each week, but the rest of the timetable is flexible: an exciting and stimulating range of activities provide enjoyable and enriching experiences for our children. The following examples give a small snapshot of the sorts of activities undertaken on a Friday: building and launching chemical rockets, drama workshops related to curriculum topics ( Macbeth, Life on the home front during World War 2 etc.) cooking, dance (e.g. ballroom, street)art activities including creating a whole school mosaic, cross stitch, knitting, team building exercises, philosophy, debating, touch typing, film making
We are a "singing school" and children sing in class every day.
Whole School assembly takes place weekly on Wednesday at 2.45pm.