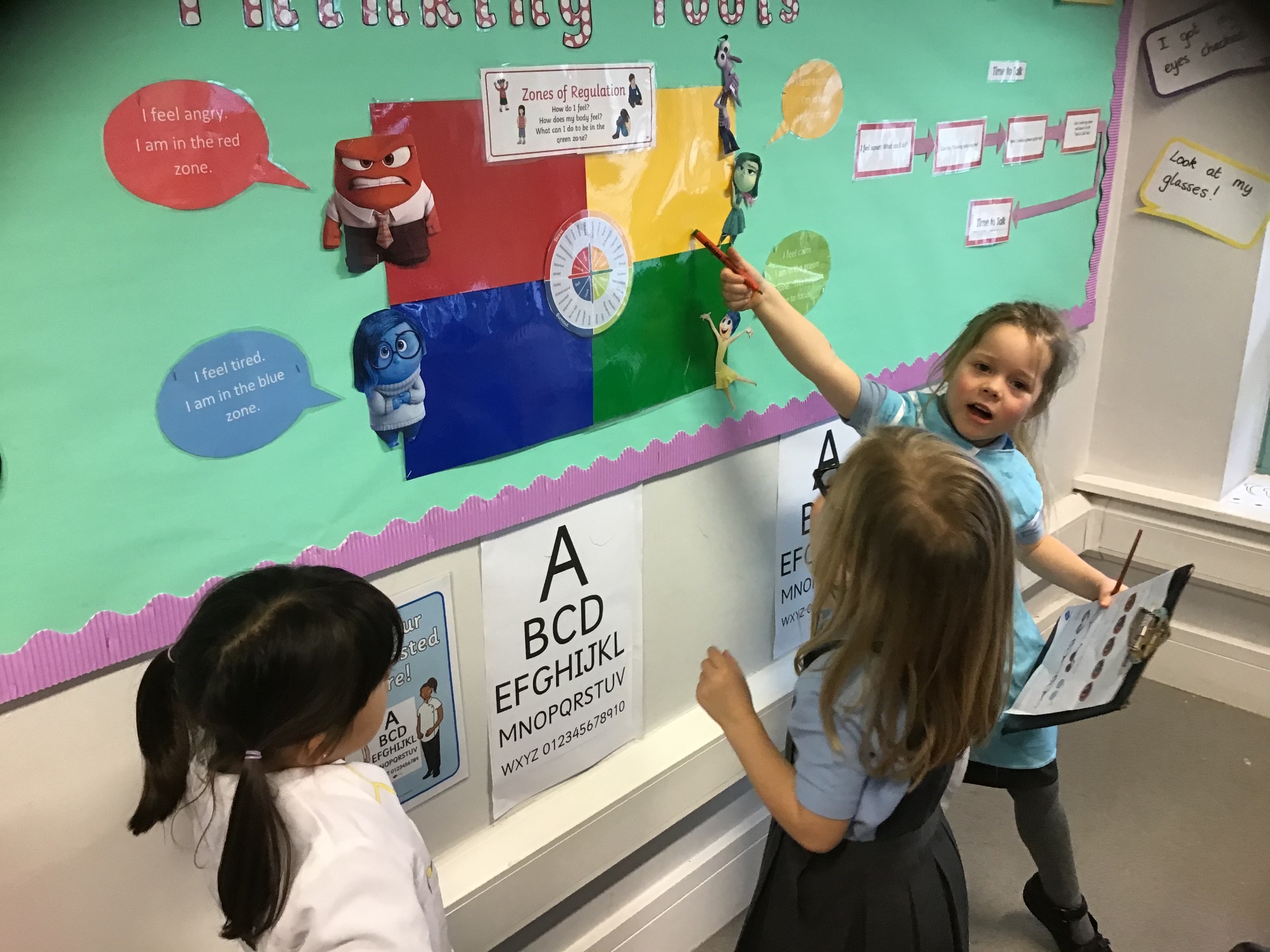 Support and New Staff
Support Staff
Support staff were invited to attend all training on the implementation of thinking tools. These were usually on Inset days and luckily we were able to pay support staff overtime if they did not work that day. Support staff are kept up to date with any changes by working closely with their year group. This also enables them to ask questions in a supportive environment and observe teachers use thinking tools on a daily basis. They also attend weekly departmental meetings and staff meetings. Most of our support staff feel confident when using thinking tools with children.
Newly Appointed Staff
When new staff have been appointed a line of communication is set up and an initial meeting takes place to introduce them to the thinking tools. This is followed up half termly. Teachers have weekly planning meetings with their year group partner and how the thinking tools can be used in lessons is always discussed. Teachers also attend weekly departmental and staff meetings where any updates/changes are discussed. Planning and resources are shared from previous teacher working in that year group and all staff have access to thinking school resources on the shared drive. Our faculty team is covered with staff across both key stages so teachers can report to their year group partners any updates/changes. We have a half termly inset each year since the start of our thinking school journey and this will be ongoing as feedback has shown how valuable these sessions are. We also have phase meetings to consider a range of organisational and curriculum issues within each phase. These are then reported back to Senior Leadership meetings. The Senior Leadership Team consists of the Headteacher, Deputy, Assistant Headteacher and SENCO, Phase Leaders, Early Years Leader and Computing, PE, Maths and English Coordinator. The meetings are an opportunity for discussion, reflection and future planning.