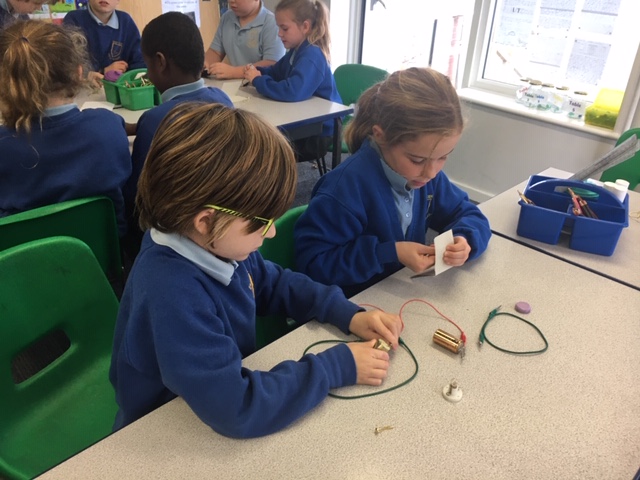 Science
We believe Science should be FUN! We aim to:
- Tap into children's natural curiosity to teach scientific thought, reasoning, questioning, the thrill of discovery and ability to find meaning in what is observed
- Teach children to think as scientists.
- Teach children to relate their experiences of science to life in the real world.
What our pupils say:
"I really like Science- especially when we do experiments."
"I loved making string telephones; you really could hear someone through the cup."
"Learning about how to keep your heart healthy is really good as it makes me think about why I should exercise more."
"I like working things out with my own thoughts- no one is telling you. It's just you, like circuits and seeing if it will work."
"Mother Nature after-school club is really fun, we get to do some messy experiments."
"I love making these chemical rockets!"
"It was so fun when I got to go inside a big bubble!"
A healthy science budget has enabled provision of plentiful, quality resources to support investigation throughout the school.
Work is differentiated, including extension and challenge for the more able. Lessons take place both inside and outside the classroom using the many resources we have available including the school gardens and the plants grown in the Reception greenhouse.
All year groups follow the National Curriculum for Science and are assessed
nationally in Y2 and Y6.