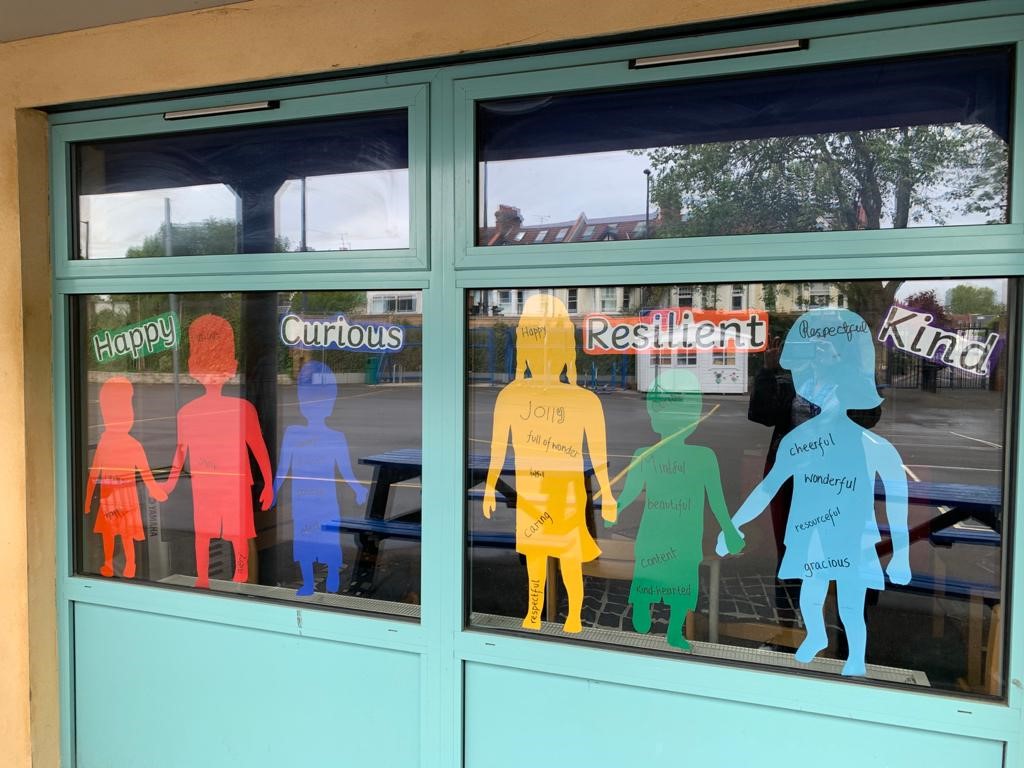 School Vision and Ethos
School Vision
Our purpose is to nurture happy, confident children who think deeply about themselves and others in preparation for the challenges ahead.
We do this by inspiring and celebrating:
Curiosity and love for learning
Collaboration and kindness
Creativity and enthusiasm
Resilience and achievement
Our strategic objective as a Thinking School is to create an environmentally intelligent school. This is not just about recycling, saving electricity and encouraging walking to school, but about introducing children to the debate about the bigger issues facing our planet in a positive, creative, solution-focused way. A range of complex issues is introduced and explored through the teaching of our broad and engaging curriculum.
School Ethos
We encourage our children to aspire and achieve high standards in reading, writing and arithmetic and to develop a love for learning across all areas of the curriculum. This enables them to embrace the exciting challenges within our school and also those ahead of them in their further education, preparing them to become key contributors to the wider world.
We are committed to work in partnership with governors, parents/carers and children so we are best able to provide a safe and stimulating environment where our pupils will actively learn and where they are happy, motivated and challenged, in a place where everyone is valued.
We are all here to make a difference for our children, to enable them to develop their potential personally, socially and academically.
In East Sheen Primary School, all are leaders and together we continuously evaluate our practice to identify ways of improving as we continue on our journey of excellence.