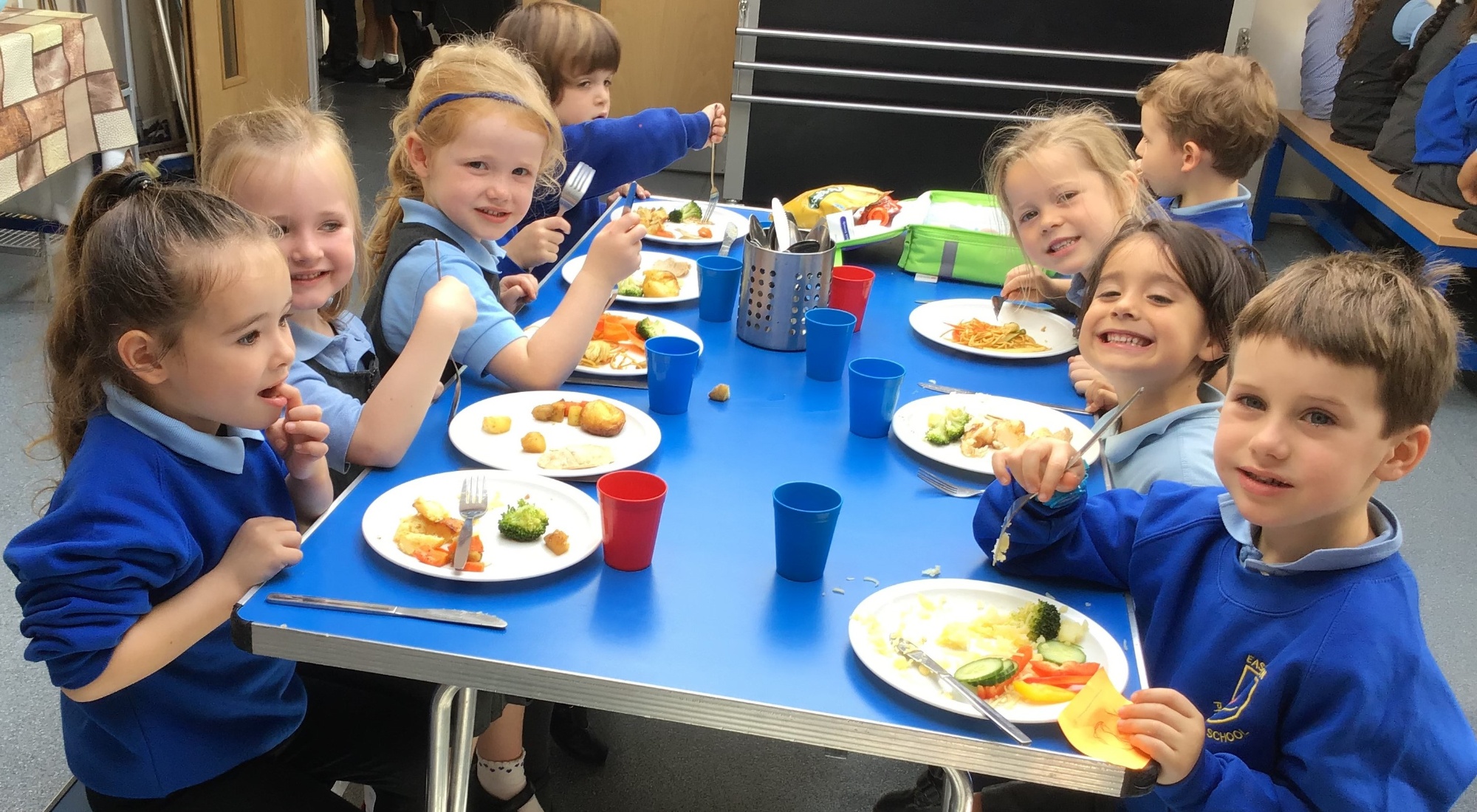 School Meals
East Sheen Primary School enjoys freshly prepared food in a great kitchen and dining environment. Our school meals have been designed to maximise the opportunity for children to eat healthily and our chef uses fresh ingredients daily. There is plenty of variety in our menus and we offer a daily vegetarian option and salad bar. Menus are published half-termly.
The cost of school meals is £2.50 per day, £12.50 per week.
Payment for school meals is made through our online system, "Parentmail2"
A minimum payment of £12.50 is required.
All children in Early Years and Key Stage 1 (4-7 year-olds) are entitled to a free school meal.
Some children in Key Stage 2 (7-11 year-olds) are also eligible for a free school meal.
If any parents think their children may be entitled to free school meals please contact the school office for further details. Even if your child does not wish to take them the information will benefit the school as we receive special funding called the Pupil Premium Grant to offer extra support in school. Please visit the Pupil Premium Page to see how we spend this money.
If you would like any more information please contact Marie Hambridge in the school office.