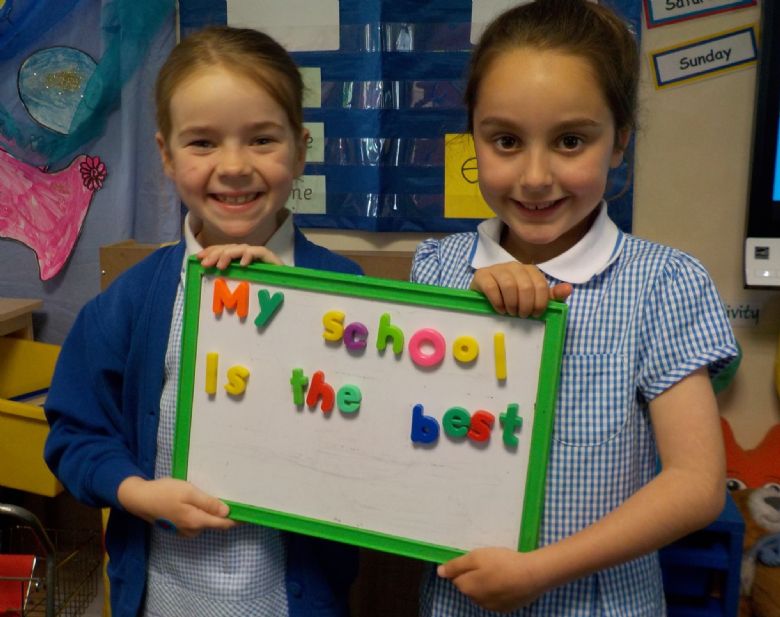 Green Space and Air Quality at East Sheen
East Sheen Primary School is situated on the Upper Richmond Road, however, once inside visitors are often surprised by the extent of our site. They are impressed by the amount of green space and how creatively it has all been landscaped, none of which is seen from the road.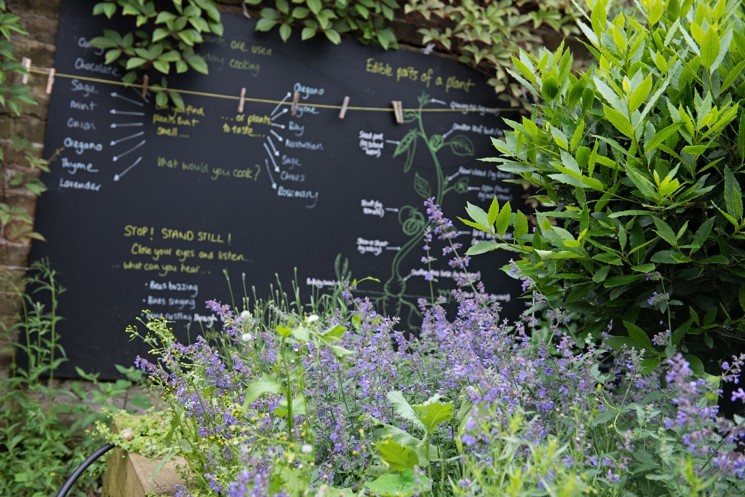 We consistently work in partnership with governors, staff, PTA and the Pupil Leadership Team to create an outside environment of which we are all very proud.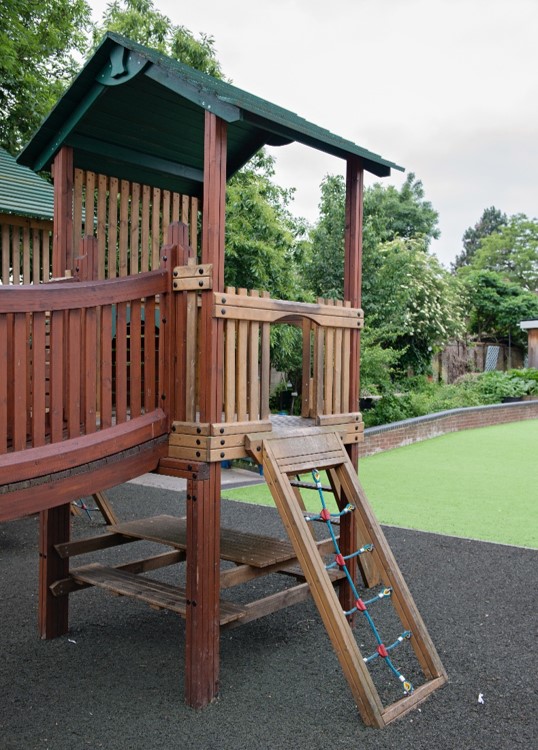 In our school we have two main areas; a Putney playground on the Putney side and a Sheen playground on the Sheen side, both marked out for games' activities.
The children also have access to a large climbing frame, trim trail and an astro turf playing field, as well as a variety of outdoor learning spaces including a sensory garden, wild garden and "growing area".
Early Years
Our fantastic Reception block has a designated play/outside learning environment that provides further opportunities for children to learn and practise new skills in an environment outside the classroom. This area has been carefully designed to be a fun and exciting space to take learning to the next level.
A similar environment has been established outside the Year 1 classroom, which helps the children with their transition from Reception to Year 1. Teachers plan for learning in these areas and they are fun and creative spaces where children can work and play.
As a school, we are committed to providing an outdoor environment for our children that will provide stimulating and challenging learning. Such an environment supports both the curriculum and the extended school day programme.
We are grateful to the many parents who assist in making our environment attractive and stimulating for all in our community, through tending the flower beds and cultivating attractive flowers and plants all around the school.
Our 'Green Journey' began in earnest in 2018 with a joint project between parents and the school. The impact of air quality on health and particularly for children was gaining attention locally and nationally. We are very lucky to have extensive grounds to the rear of our school where our children learn and play, however our location alongside the Upper Richmond Road potentially exposed our pupils to harmful pollutants, and we wanted to ensure that the health of our children was protected.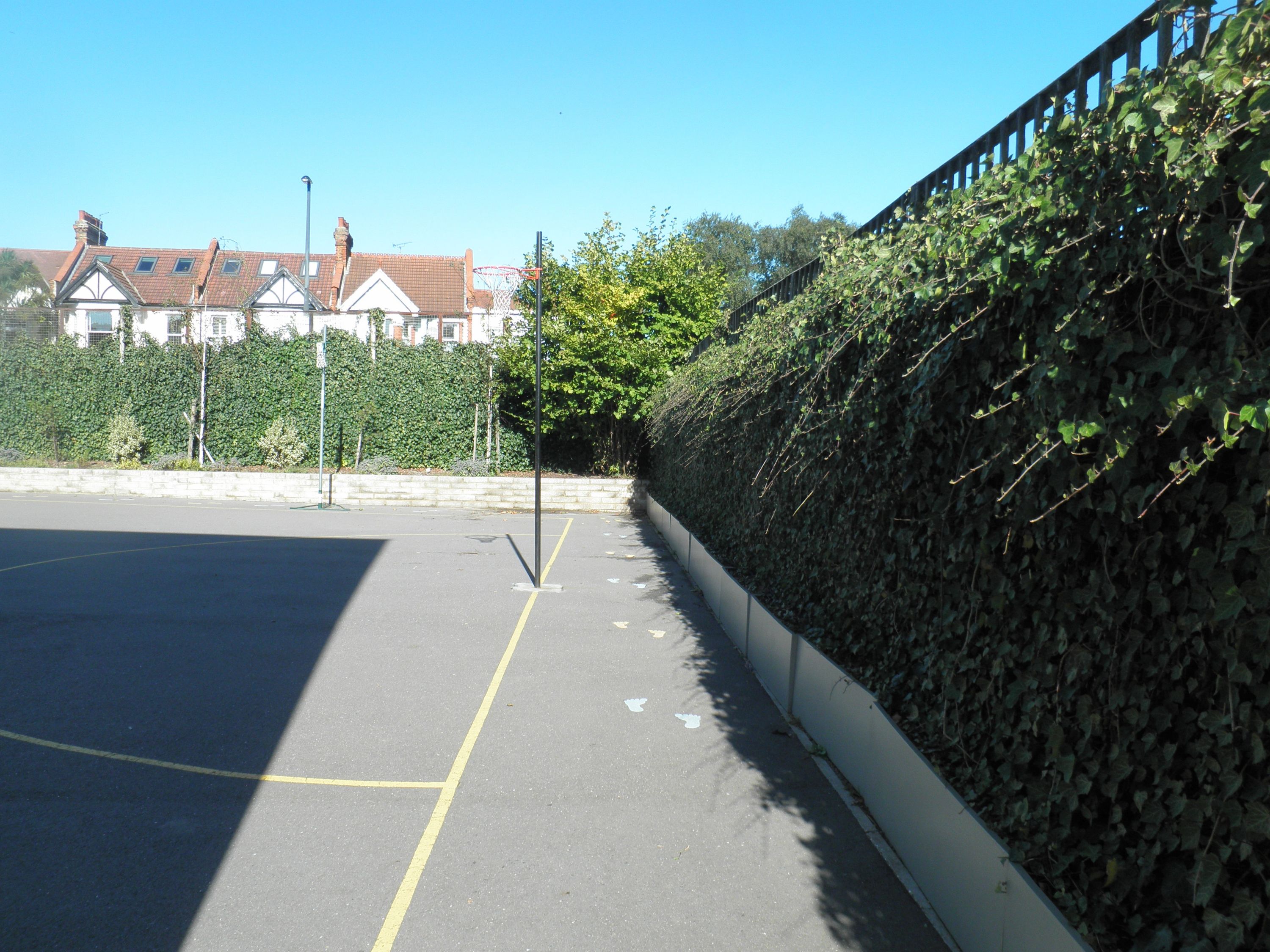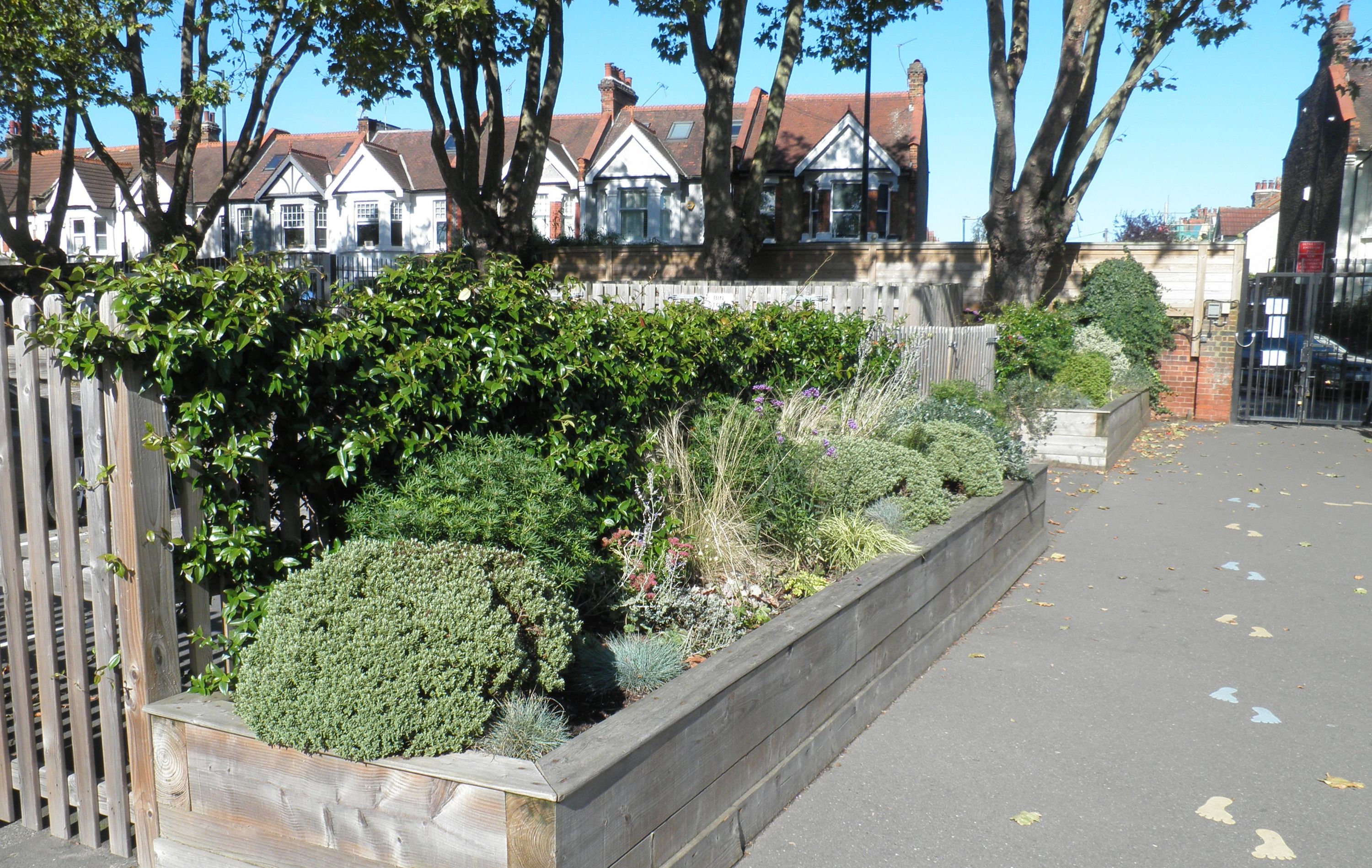 The solution was to create a green barrier to protect the school by installing acoustic fencing, a living ivy wall and additional green planting within the school grounds. To finance this project the school acquired a substantial grant from The Mayor of London's Greener City Fund, together with funding from parent donations and the London Borough of Richmond. The school environment was transformed over a weekend of planting, creating an attractive space that also protected.
Ever since, to measure the impact of our project, the school has been monitoring the quality of air around the site using diffusion tubes, supported by the Senior Environmental Health Pollution Practitioner (Air Quality) at the London Borough of Richmond Upon Thames. The readings have consistently shown that the air quality within the school grounds falls well within the safe levels set by the Air Quality Standards Regulations 2010 which requires that the annual mean concentration of NO2 must not exceed 40 µg/m.3
This school project has inspired our pupils to learn more about the environment and how we can make changes to protect ourselves and the world around us. We participated in a project with University College London; children wore a backpack for a week, at home and at school, with an air quality monitor. The results informed families on how to travel safely to school (walking was best) and also confirmed that the air quality in school was safe.
Our green wall strategy has also inspired the whole school strategy to become an Environmentally Intelligent School, informing our pupils about environmental issues and equipping them with essential knowledge for their future lives.