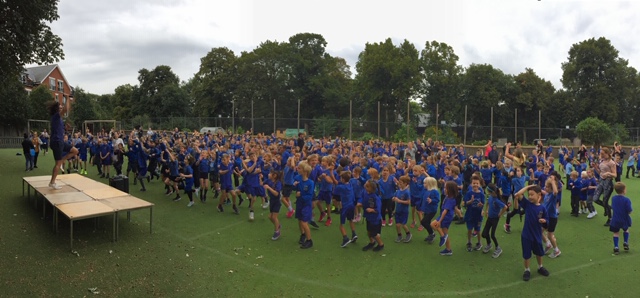 Governors
A very warm welcome from the ESPS Governing Body
ESPS is a happy and vibrant community school with a strong reputation for academic excellence and a long history of community engagement and partnership. We are fortunate to be a part of this community, working together with the Headship Team, staff, parents/carers and of course at the beating heart of it all, our inspiring pupils.
As a larger than average governing body, we have a correspondingly wide range of skills and expertise that we bring to bear in support of the school. We're all volunteers, passionate about education, determined to see pupils engage in an inspiring and meaningful curriculum. We work to ensure that pupils at ESPS develop a deep love of learning and leave us as happy, independently minded and responsible young individuals, well prepared for the future.
Wellbeing is central to everything we do. We celebrate the differences that make everyone unique and embrace the richness of experience that a diverse and inclusive environment delivers. We're ambitious for all pupils and understand that progress and achievement are best underpinned by happy children and happy staff.
ESPS was proud to become a Thinking School in 2017 and was reaccredited (mid-pandemic!), with flying colours in early 2021. It's a brilliant initiative that's proven successful at supporting children with their learning and driving up standards. You can find out more about what being a Thinking School means in practice here, and in Teach Primary magazine, here.
We continue to embrace innovation in support of school improvement and are hugely excited about our strategic objective of becoming an environmentally intelligent school. The school embarked on this journey in 2019 to ensure that children are introduced to the debate about the bigger issues facing our planet in a positive, creative and solution-focused way. This is something we know our pupils care deeply about, as do our wider community.
We're always happy to talk about and share the work of the governing body, so please get in touch! You can find out more about us and what we do, along with contact details, in these web pages.
Nathalie Townley
Chair of Governors
Autumn Term 2022