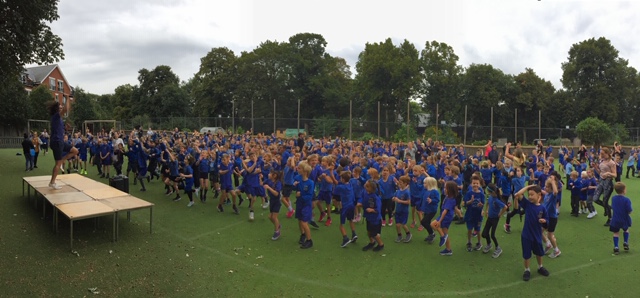 Governors
A very warm welcome from the Governing Body
As you browse through the pages of this website you will unearth a wealth of useful information relating to all aspects of life at East Sheen Primary School. You will begin to scratch the surface of what it is that makes East Sheen Primary such a happy and exceptional place.
East Sheen Primary is truly a community school. We celebrate the differences that make everyone in our community unique and embrace the richness of experience that a diverse and inclusive environment delivers. It is a school for everyone: a school where your child will engage in an exciting and meaningful curriculum, a school that will develop and challenge their thinking skills and cognitive abilities, a school that will explain the world around them and ensure that when they leave us, they are happy, confident, independent and responsible individuals.
Our teaching staff are outstanding, as not only our pupils attest to, but teachers from other local schools, moderators and auditors, all of whom visit us frequently. The happiness of pupils and our strong academic results are a testament to their skills.
The Headship Team continuously drive improvement in pursuit of excellence. Under their leadership, the school expanded to three forms of entry and we can boast exceptional facilities with a spacious and elegant new hall, perfect for whole school singing, concerts, productions and sport. We have large and airy classrooms populated with up-to-date technology and learning aids as well as fantastic outdoor spaces which support learning and play. We officially became a Thinking School in 2017 and the Headship Team continue to champion this and other learning and well-being strategies that further support the education and welfare of our pupils.
As governors we aim to ensure that a varied, exciting and relevant education is provided to all our pupils and that their well-being and happiness is nurtured. We ourselves are a diverse group of individuals with a wide range of professional skills and capabilities that we bring together to support the Headship Team. We constantly ensure that the school's core values are embedded in everything that we do. These are:
Curiosity and a love for learning
Collaboration and kindness
Creativity and enthusiasm
Resilience and achievement
If you are interested in the work of the Governing Body and are keen to participate in the life of our school, we would encourage you to find out more about joining us and contributing to our work. More information, as well as contact details, can be found in these web pages.
Helen Wrigglesworth
Chair of Governors
Autumn Term 2020