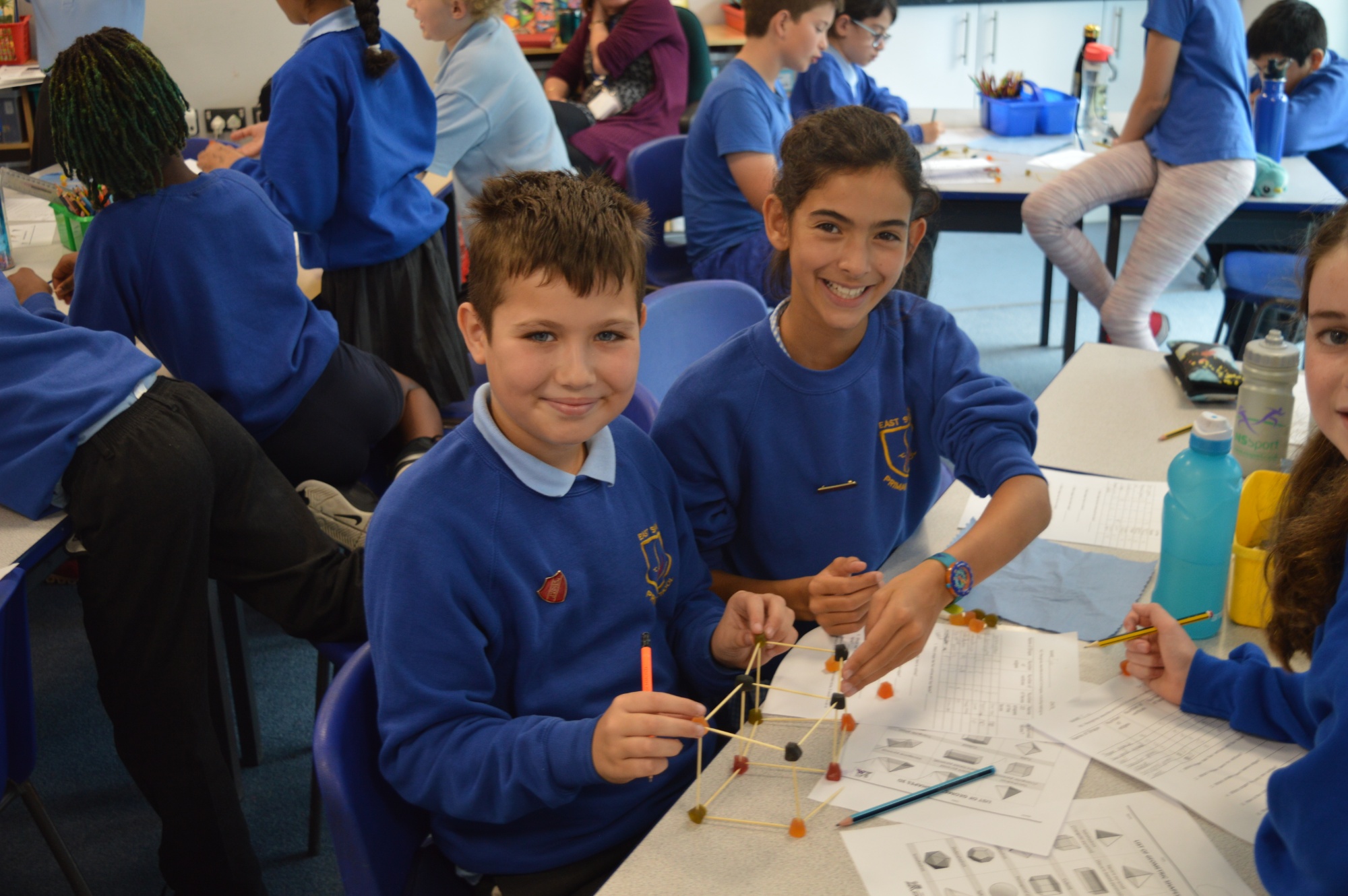 Gifted and Talented
High Attaining Pupils
East Sheen Primary School prides itself on creating and delivering a curriculum that aims to meet the needs of all pupils. We use differentiation very effectively across year groups to ensure that all children can access a curriculum that inspires and challenges at all levels. Our pupils, whatever their ability, are central to our thinking.
At East Sheen Primary School we have high numbers of pupils in each year group who are achieving, or who have the potential to achieve, above average in a wide variety of subjects. We take the responsibility of supporting these pupils very seriously and this is reflected in our ethos, curriculum and the extended school programme we offer the children.
Children who are classed as Gifted or Higher Attaining or Talented can be defined as follows:
Gifted pupils
'Gifted' pupils are defined as the top 5-10% in each year group in a school; however, this depends on the cohort of children each year. These children will be achieving, or have the potential to achieve, significantly in advance of the average for their year group.
Higher Attaining Pupils
'Higher Attaining' pupils are not currently performing within the top 5-10% but have clearly demonstrated the ability, or the potential, to outperform the average level of nationally expected attainment for their year.
Talented Pupils
A 'Talented' pupil is one who excels in one or more specific fields, typically those that call for performance skills, such as sport or music, but who does not necessarily perform at a high level across all levels and areas of learning.
The Enrichment Programme
All staff work closely to challenge the higher achievers through each year group's differentiation and everyday curriculum.
We have agreed that the following criteria are used to allocate places in our enrichment sessions:
Pupils' attainment
Class teachers' views of pupils' ability to access and engage with the challenging material presented.
These criteria along with our assessments are used carefully to inform our decisions. We are committed to ensuring that there is precision and fairness in the allocation of places to any of our enrichment programmes or enrichment days.
We support the higher achieving children with a wide range of enrichment opportunities including but not limited to:
Maths in Motion (by invitation)
A number of children from Year 5 and 6 attend a club based around designing a Formula 1 racing car. The aim is to create the fastest car possible to race against other schools in the country. Children develop skills of problem solving, collaborative working, mathematical application and the ability to visualise a design and work through it to completion.
The children have come 1st and 2nd place in Richmond Borough and look forward to competing again.
There are also other Maths and Computing enrichment opportunities throughout the year. These are collaborative projects with local schools in the maintained and independent sector.
We take part in the National Primary Maths Challenge each year.
Battle of the Books (by invitation)
Two clubs run weekly, one for children in Year 4 and one for those in Year 2. Each year they work towards a literature competition held in the Summer Term. During the year pupils read and study a range of books and explore these themes through drama activities and further questioning. On the day, pupils answer questions, perform a drama sketch and create a piece of art based around the literature they have studied.
We take part in a range of other activities on offer including able writer programmes and the Young Writers' competition. We have produced several winners over the years. We also invite authors in to school to run workshops and present assemblies.
All children in Y4 learn to play chess. Chess club and strategy club take place weekly.
​​​​​​​Talented Pupils
East Sheen also has a number of 'Talented' pupils who excel in a range of activities such as Sport, Art, Music and Drama - all subjects in high focus at the school. These pupils develop their skills within the school day and the school also encourages follow up with out of school activities which provide further opportunity for development.
The school community fully embraces children's talents. Pupils perform in a number of events at school during the year and their achievements are regularly celebrated in school assemblies.