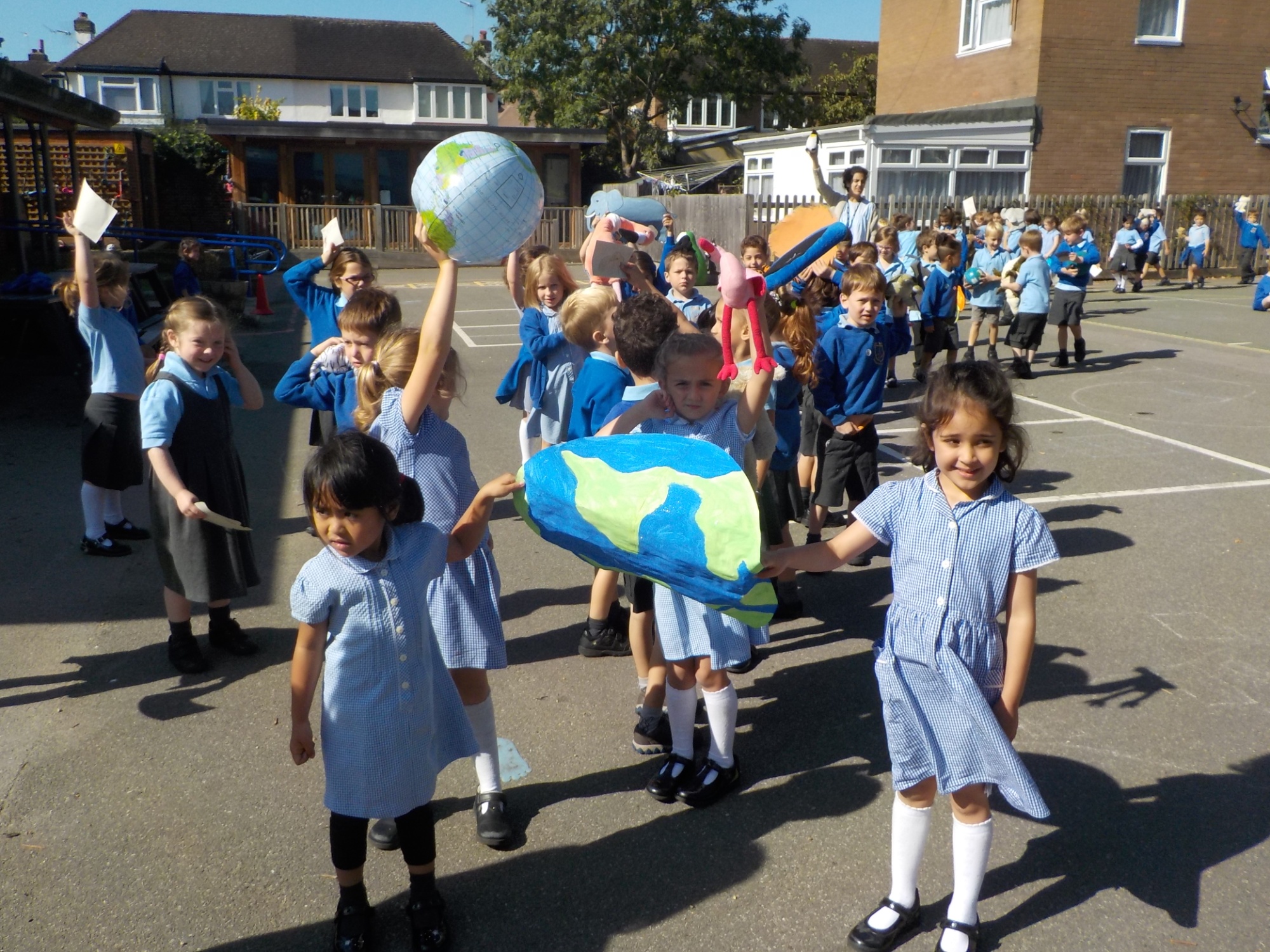 Environmental Activities
At East Sheen Primary School we aim to develop an environmentally intelligent community. To this end we have identified environmental threads through our curriculum to raise awareness, promote discussion and debate and use our green hat thinking as we explore some of the environmental challenges our planet faces. Children are eager to make a difference- we currently have over 70 very enthusiastic pupils from Years 2-6 who are responsible for making sure that all pupils (and staff!) follow the motto 'Reduce, Reuse and Recycle' and respect our school's resources. We have also been active in promoting the anti-idling message to drivers and encouraging walking and scooting to school whilst filling our grounds with lovely plants to mitigate against pollution.
East Sheen Primary School currently recycles cans, plastic, glass and paper. We also compost all of our fruit waste for use on our wonderful garden. The Green Team hold regular meetings and enjoy updating the rest of the school with performance assemblies. East Sheen Primary School has already reduced its landfill waste by over 15%!
You can find out more about the work we have done on improving the air quality and environment in school by visiting this page.
Our exciting vision going forward is to further develop the environmental thread through our curriculum. We will use our Thinking School tools to explore complex issues and develop a positive attitude to problem-solving.
To this end, we have identified a 'guardianship' for each year group. Children will see this environmental strand in some of their lessons throughout the year and will think in a solution-focussed way about how to help the environment and overcome these environmental threats.
Below is each year group's guardianship area:
Reception: Oceans/Endangered animals
Year 1: Green transport
Year 2: Climate change
Year 3: Deforestation
Year 4: Waste/consumption
Year 5: Sustainable fashion
Year 6: Air quality