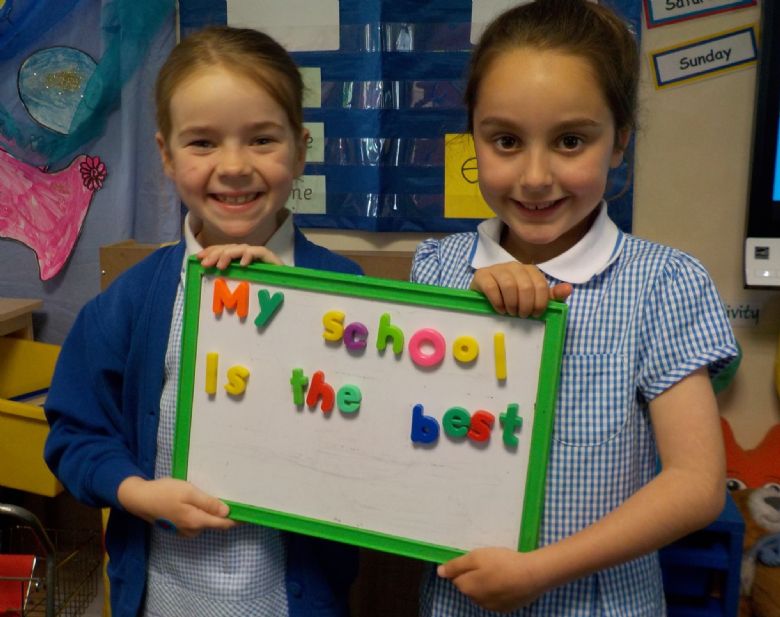 Contingency plans for partial or whole school closure due to Covid-19
We hope that we will be able to stay open and offer children the face to face learning and interaction we know they need. However, in case we do have to close parts of the school or the whole school, we have a plan in place to support learning and wellbeing at home.
We will be using Microsoft Teams as our communication channel. This is a virtual classroom, where teachers can share materials, learning resources and set tasks (assignments) for children to complete. We have been working with the children in school to help them familiarise themselves with the platform and learn to navigate through it. We have also produced a simple guide for parents to follow, please follow this link:
https://eastsheen-my.sharepoint.com/:p:/g/personal/epage_eastsheen_richmond_sch_uk/EcjiOkoyDYNDkJbLXbohd8EBjc87tws4bKXC6LH89A_tyQ?e=kT3fah
Each child has a school email address and password and this will give them access to their Teams classroom, this can be found in their reading diaries. Please let us know as soon as possible if your child does not have access to the internet/ a suitable device.
We will be using 'talking' Powerpoints-children will be able to see and hear their teacher as they explain the learning and set the activities. The powerpoints will be shared via Teams as classroom resources in files or will be included as part of the assignment. We hope this will relieve some of the pressure on parents, support the children to be more independent and understand that the work has come to them from their own teacher as well as using familiar teaching techniques and terminology. Children will be instructed to complete tasks and send them back to their teacher who will monitor engagement and give feedback on the work. The nature of the feedback will vary according to the task.
Wellbeing and Connectivity
We have learnt much from the previous lockdown and understand the need to be creative in supporting wellbeing and connectivity. Class teachers will have daily "remote" contact (some pre-recorded, some live) with the children and will organise Teams meetings within the virtual classrooms; this may be whole class or smaller groups. Children will be sent meeting invitations to join live sessions. All activity will be strictly in line with our Safeguarding and Child Protection Policy: https://eastsheen.sharepoint.com/:b:/g/Intra/Planning/EdD6FjKczI1DpRDX3ORtkeIBsLPcwMiCCxwjxdekq0ZWwA?e=akl1gT
https://eastsheen.sharepoint.com/:b:/g/Intra/Planning/EYFeHRG1dttJhfaaS9uZZQQBFwhqG-705zV-pfzffvtFGg?e=HosHEv
and our Remote Learning Policy:
https://eastsheen-my.sharepoint.com/:w:/g/personal/epage_eastsheen_richmond_sch_uk/ETR75nLlSdFJtsGrqs9xZ9MBSu3Y2RUYXECIVUCKWn-2QA?e=oOAVEj
The School Day at Home
Each class will receive a weekly overview which will outline the lessons to be set each day. We will provide work in English and Maths daily as well as setting activities across the week to support all the other subjects children usually experience in school. We will follow our curriculum as closely as we can, adapting the teaching and activities set so that they are achievable at home.
There will not be a rigid timetable to follow as we understand that access to technology will be a factor. However, we expect children to complete the tasks set during the week. In addition to the tasks set, children will be expected to read daily and to engage in some physical activity.
For children with SEND who are unable to access the yeargroup curriculum alternative resources will be provided.
Staff Illness
If your class teacher is unwell, work will be set by other class teachers in the year group. For the duration of the illness there will be reduced connectivity and contact. In the event of more widespread staff illness we will direct you to online resources to support your child's learning.
Online Safety
Useful safeguarding information for parents on keeping children safe online can be found via these links:
Additional Learning Support
https://www.thenational.academy/
https://www.bbc.co.uk/bitesize