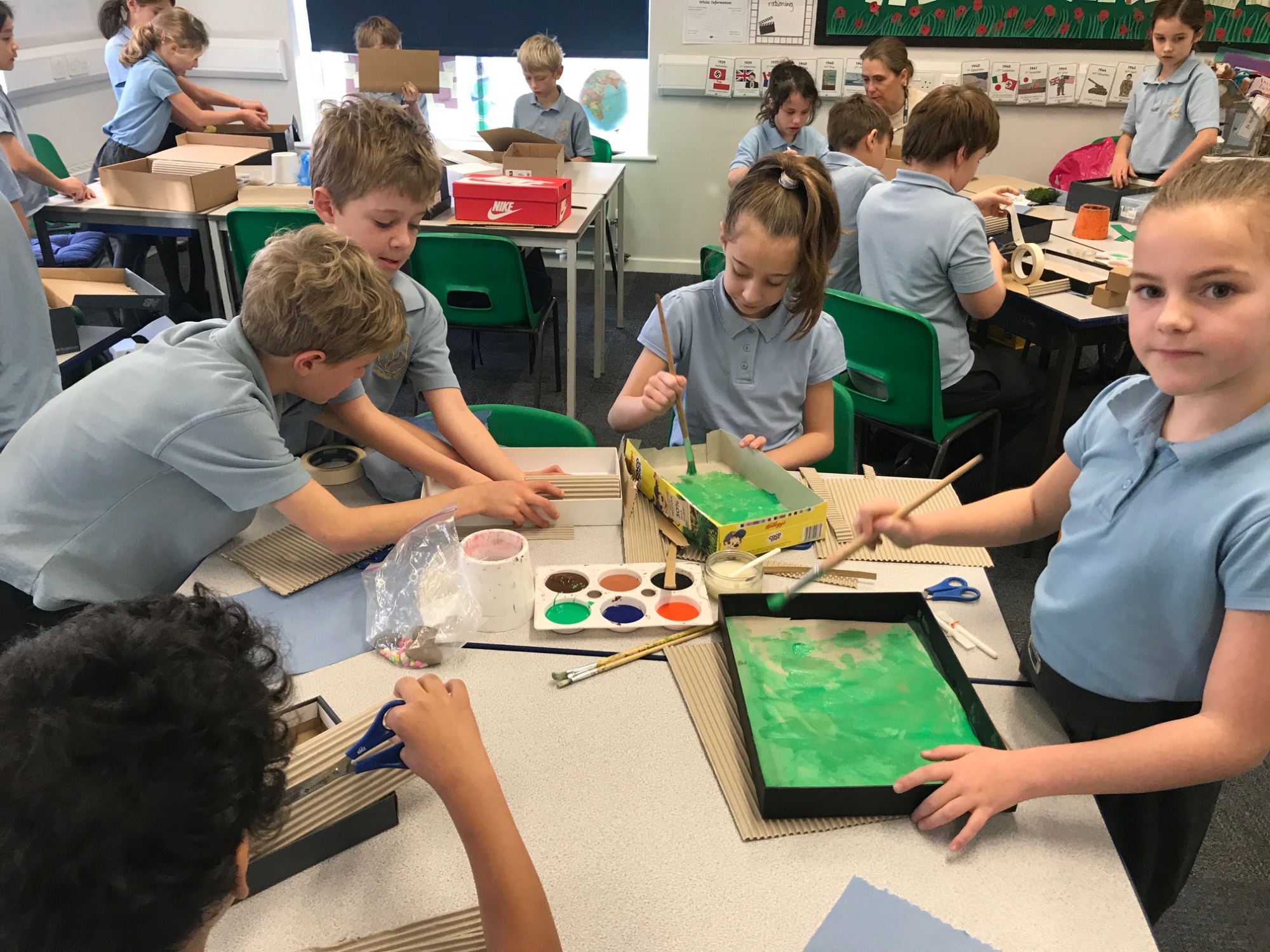 Art and Design technology
At ESPS we follow a full and varied curriculum in both Art and Design and technology. Developing creativity, curiosity and problem solving is very important to us and forms an integral part of our curriculum.
The children have many exciting opportunities in which to develop and enhance their knowledge and skills in these areas of learning. Using creativity and imagination, pupils design and make products that solve real and relevant problems within a variety of contexts.
Art and Design and technology lessons are taught from Reception through to Year 6. The children develop skills in planning, creating and evaluating as they complete a range of projects using a wide variety of materials and tools including painting, printing, sketching, sewing, constructing static and moving models. They also study the works of many different artists: Monet, Van Gogh, Kandinsky and William Morris to name but a few.
We have a well equipped, modern pupil kitchen and all children cook regularly and learn and apply the principles of nutrition and healthy life styles.