Borough Champions!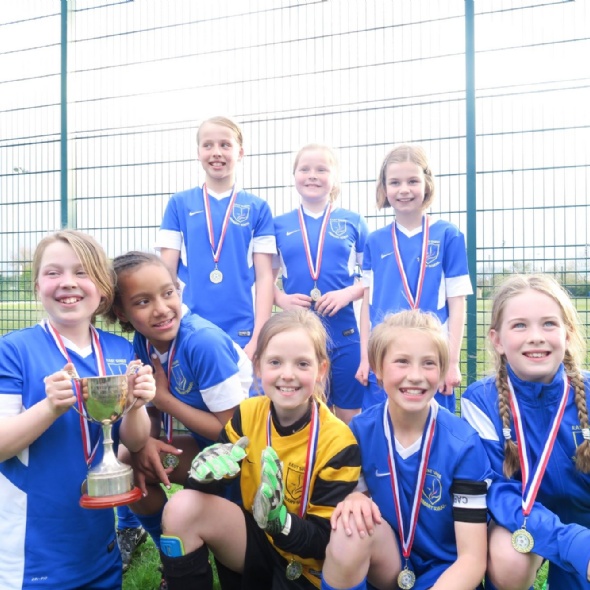 East Sheen Primary School Girls' Football Team were crowned borough champions after winning the final against Hampton Juniors 2-1!
It was a thrilling match with our girls attacking the goal and working to support each other as a team-something that has made them stand out all season. Hampton Juniors were also a quality side and were first to appear on the score sheet: 1-0 to Hampton at half time.
The girls reacted brilliantly, remaining positive and determined. Coach Scott Hunter instilled in them a sense of belief, as he has all season and made some tactical changes which the girls put into practice in the second half. The crowd's hearts were in mouths as shot after shot was saved by the Hampton goalie, but 15 minutes before the final whistle the deserved breakthrough came: 1:1.
East Sheen continued to dominate and a second goal was scored a few minutes later to put them in the lead. Hampton continued to defend well and were dangerous on the break, but our team showed a real commitment and determination. The final whistle blew-and we had done it!
Many congratulations to the girls who have made us very proud, not only of their skills and talents, but also as models of good sportsmanship and teamwork. Thanks too to Scott Hunter who has worked with such commitment and to Christopher Wilkes, who has been there to support Scott and the girls throughout!